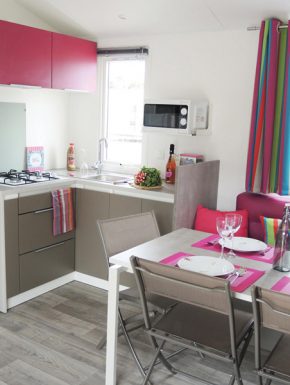 Buy a mobile home in the Vendée near Les Sables-d'Olonne
If you are looking for a holiday home in Les Sables-d'Olonne, Le Bois Soleil campsite is the perfect place for your mobile home. Whether you want to purchase a new or used accommodation, you can contact us. You will find our brochure on the website.
Nearly 50 owners stay at our campsite from April through September, so why not you??